Your business spending, in safe hands
Get full visibility over your company spending with less of the manual work. Leave business spend to Pleo, Europe's leading spend management solution. Start your free trial.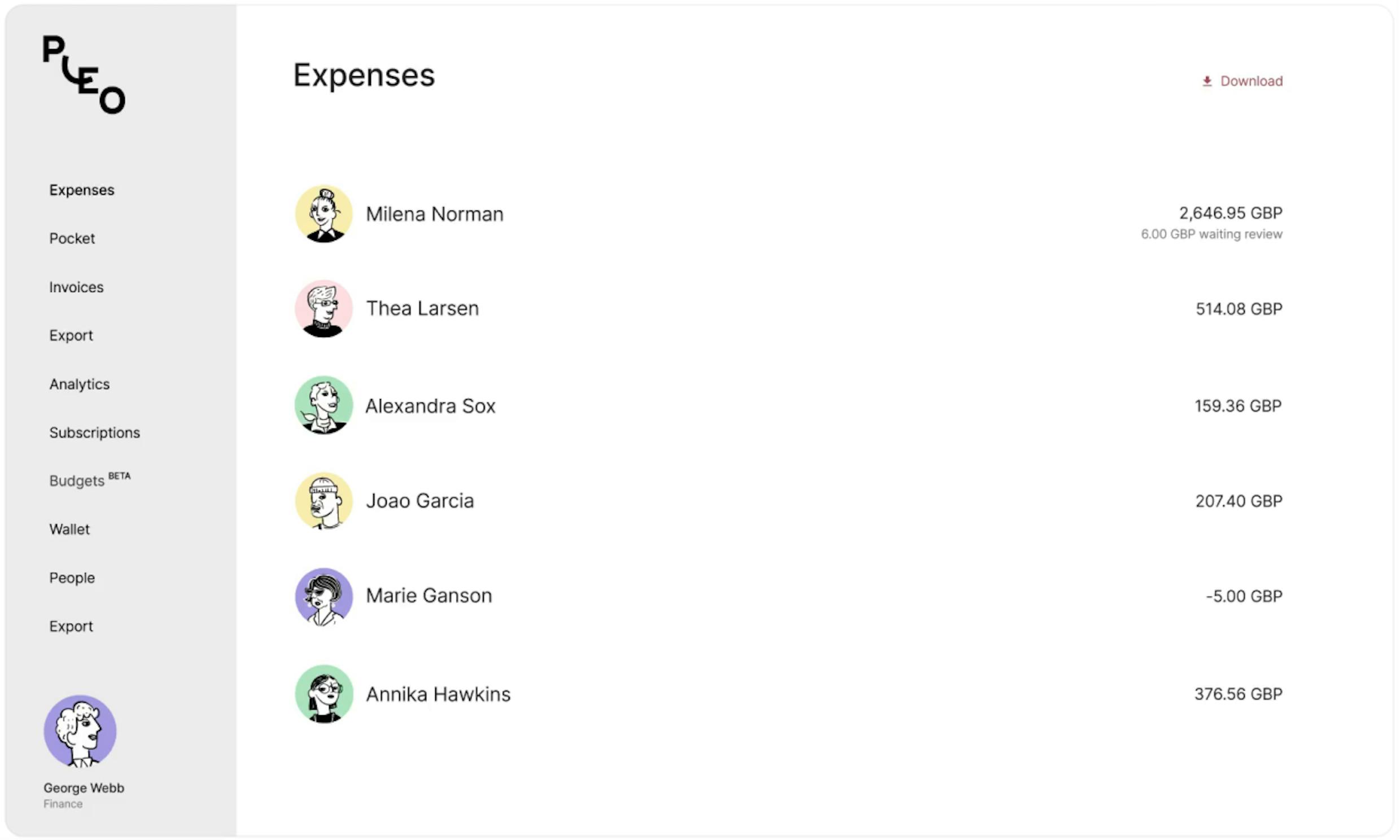 Trusted by 30,000+ customers across Europe
All your business spend, covered
Smart company cards
Forget about receipt chasing. Give your team their own company cards so they can buy what they need within the spending limits you've set.
Expense management
Give your finance team the gift of time with complete spend visibility and automated expense reports.
Reimbursements
Track, review and easily reimburse the money you owe your employees, from mileage to meals out.
Invoices
Manage and pay all your invoices faster than ever with our automated accounts payable solution.
It pays to use Pleo
Free your team from admin
Save 138+ hours a year by digitizing your receipts and automating everything - from expenses to invoices.
Get your money back
Save on your business spending with up to 1% cashback on every Pleo card transaction.
Stay in control
See all your spending in real-time, dive into spending analytics and set customisable purchase limits for your team.
"I would recommend Pleo to every company that wants to save time."

Leonard Bergström Nordic Operations Manager, Budbee

"Pleo has meant a massive shift in how much time from an average day is spent on strategy and not donkey work."

Sam Bradley Cookson Adventures

"I love the way Pleo gives you the ability to let people do their jobs, empowering them, passing down responsibility."

Anthony Hanson Essential Living
99%
of users feel secure using Pleo
138
hours saved by admins every year thanks to Pleo
90%
of users are satisfied or very satisfied with Pleo