Europe's #1 tool for automated expense management
Stop spending time on expenses and do more of the work that matters. Switch to Pleo's expense management system and take the stress out of business spending.
#1 expenses tool in Europe
1480+ five star reviews
Works with all accounting systems
50+ app integrations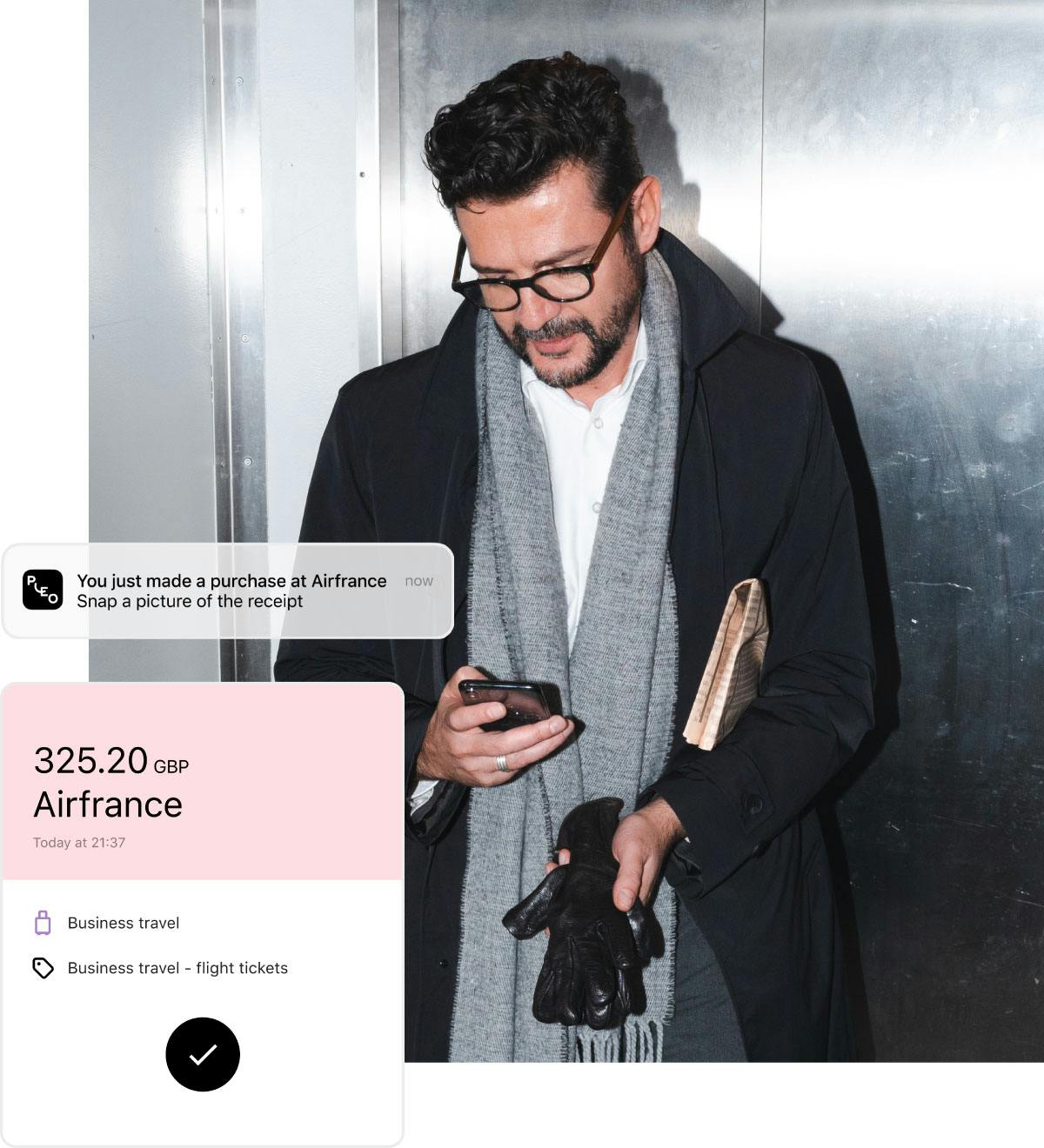 Save over 138 hours on expenses each year
Say goodbye to time-consuming expense reports and manual errors.
Automate expense reports

Every time your team buys something using Pleo, they'll be instantly asked to capture the receipt in our app. No more 'who bought this?' or manic receipt chasing at the end of the month.

Track spending in real-time

From daily business expenses to software subscriptions, get instant visibility of all your company spend with our reports. Review the details in real-time, and if something's missing, ask for more information in just a few clicks.

One platform, all your spend

Pleo handles much more than just company card expenses. You can also manage your employee reimbursements, mileage, subscriptions and invoices using the same platform - with the same ease.

Sync Pleo with your favourite tools

Minimise human errors and avoid manual expense reports. Export Pleo spending data right into the accounting tools your finance team uses every day.
Take control of your company finances
Spot new ways to save thanks to full visibility of your business spend. Set individual card spending limits, expense review thresholds and assign team managers as reviewers. With Pleo, you can build a spending culture that's based on trust and responsibility.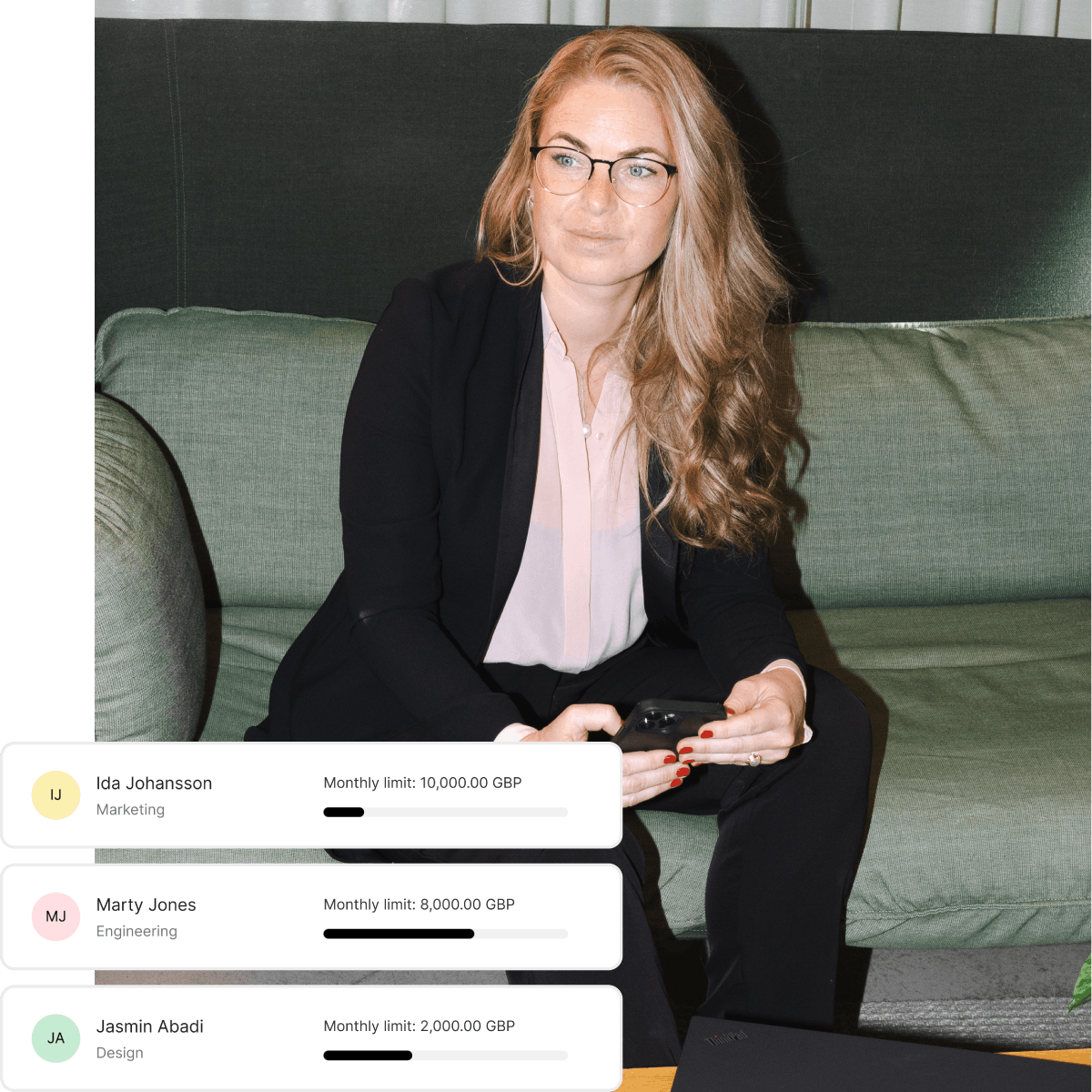 72%
feel they have a better overview of how company money is being spent
75%
agree Pleo has decreased time spent on admin work
68%
feel that using Pleo has increased transparency
The reliable way to handle out-of-pocket expenses
Don't let employee out-of-pocket expenses derail your budget or cash flow. With Pleo Reimbursements, your finance team can enjoy peace of mind, knowing that all self-funded expenses are being submitted, approved and processed in an automated way and within company policy.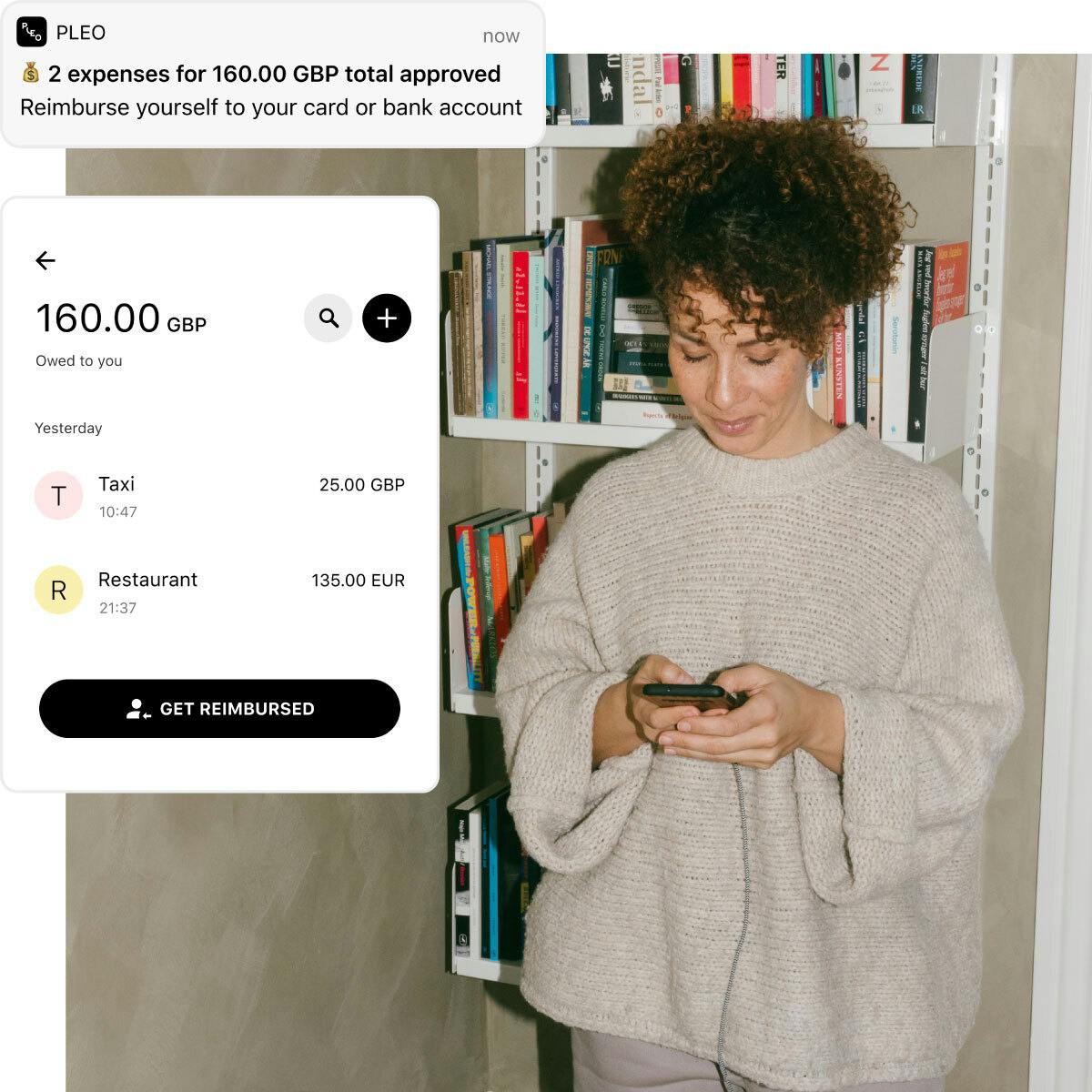 Same spending, but simple
Day-to-day expenses
From client meals to office supplies - get a grip on your business expenses and forget about missing receipts when they're managed with Pleo.
Business travel spend
Pleo company cards work wherever your team goes. Our handy app means they've got reliable travel expense management software on-the-go.
Mileage
Pleo calculates the distance and fuel cost of work trips. Simply tell our app where a journey started and ended and we'll work out what's owed for fuel.
Subscriptions
Use our company cards to pay for business subscriptions and keep an eye on recurring payments, all from one dashboard.
Trusted by businesses of all sizes
For startups
Boost your company culture by giving your employees autonomous spending solutions without compromising on control and visibility.
For small businesses
Forget about manual expense reports and missing receipts thanks to an automated solution loved by employees and bookkeepers alike.
For large businesses
Empower your finance team to manage expenses through a single Pleo account, no matter how many entities you have or where your offices are based.
"With Pleo, I know that my team is using minutes a month to book all the expense entries instead of hours, and then they can move on to a new, more useful task."

Martin Dalskov Accounting Manager, Podimo

"With the controls we could implement and automatic reminders to employees when receipts were needed, we have been able to spend our time on so many more business-critical projects."

Charlie Maynard Finance Manager, what3words

"Pleo has meant a massive shift in how much time from an average day is spent on strategy and not donkey work. And I can be so much more friendly with everyone because I don't have to ask them about their receipts!"

Sam Bradley Finance and Operations Director at Cookson Adventures
Questions? We got you
Pleo is a fundamentally new way to manage business spending, using expense automation to transform how companies spend. Pleo takes the stress and friction out of expenses – empowering employees and managers at the same time. Employees use their company card to buy what they need for work and finance teams can see in real-time where company money is going.